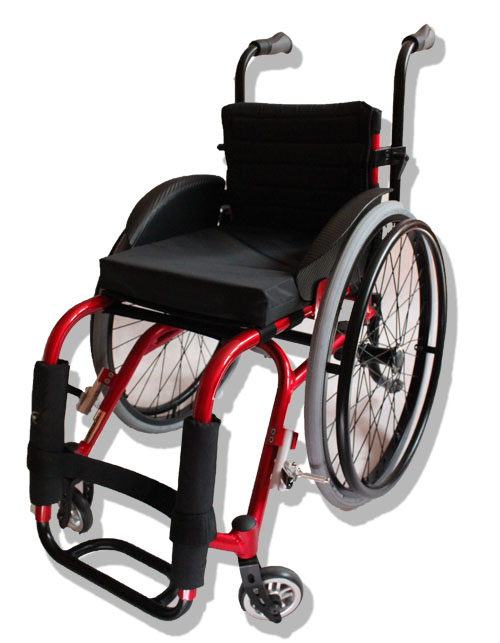 Unity Set is a wheelchair for active rehabilitation designed to provide greatest possibility for independent mobility. It is handmade according to individual needs.
Unity Set is designed for people with legs disabilities who do not have contraindications to physical exertion, especially for people with paraplegia and amputations of the lower limbs.
Active Unity Set is matched by our specialists to anthropometric characteristics of its user. Matching involves the dimensions of the frame and the backrest, the size and type of other components (rear wheels, front casters, brakes, interior seat and footrest etc.) and the selection of additional equipment (anti fall support, handles to push the wheelchair by another person etc.)
Considering dimensions, equipment options and users needs, there are no two identical Unity SET Wheelchair.
Frame of Unity SET is characterized by high stiffness and mechanical durability. No energy dissipates while using it. This wheelchair is made of thin dural material with a durability similar to steel. Its design ensures low weight combined with high stiffness required in intensive daily use.